We want you to use Oasis as an opportunity to explore Morocco and its culture. Trust us, from the Sahara Desert and snow-capped Atlas Mountains to beachside towns and bustling city centres, there's plenty to explore around the festival. Leading up to Oasis, we'll share our favourite things to do and see in Marrakech and beyond, plus a few tips to help along the way – starting with this, your one-stop guide for visiting Morocco.
MOROCCO 101
Everything you should know before landing in Morocco, from Visa requirements to what you should wear while sightseeing.
If you plan to stay in Morocco for less than 90 days, visitors from Algeria, Andorra, Argentina, Australia, Austria, Bahrain, Belgium, Brazil, Bulgaria, Canada, Chile, Republic of Congo, Croatia, Cyprus, Czech Republic, Denmark, Estonia, Finland, France, Germany, Great Britain, Greece, Guinea (Conakry), Hong Kong, Hungary, Iceland, Indonesia, Ireland, Italy, Ivory Coast, Japan, Kuwait, Latvia, Liechtenstein, Lithuania, Luxembourg, Mali, Malta, Mexico, Monaco, Netherlands, New Zealand, Niger, Norway, Oman, Peru, Philippines, Poland, Portugal, Puerto Rico, Qatar, Romania, Saudi Arabia, Senegal, Singapore, Slovakia, Slovenia, South Korea, Spain, Sweden, Switzerland, Tunisia, Turkey, United Arab Emirates, United States of America and Venezuela DO NOT need a visa.
Visitors that wish to stay beyond the allotted 90 days can request permission from the nearest Police Precinct to their place of residence in Morocco. If your country of citizenship is not listed above, head to the Moroccan Consulate website for Visa application instructions.
For information on flying into Morocco, head to our Getting There page.
The main spoken language of Morocco is Moroccan Arabic, though French is widely spoken as well. Since both are official written languages in Morocco, most signs will have French translations in addition to Arabic script. If you don't speak either language, a French phrasebook will probably be more useful than one in Arabic as locals generally address strangers in French unless they look Moroccan.
If you exchange your home currency for Moroccan Dirham (MAD), there are a few things you should know. A dirham, also abbreviated to Dh, is divided into 100 centimes and comes in bills for 20, 50, 100 and 200 dirhams and coins for 1, 5 and 10 dirhams in addition to 5, 10 and 20 centimes. At time of posting, 1 euro is roughly equal to 10.8 dirhams and 1 British pound to 14.6 dirhams.
The Moroccan Dirham isn't available outside of Morocco, so you'll have to wait to exchange your currency until you arrive. You can do so at the airport or at a currency-exchange office, hotel or international bank. However, you'll usually find the best exchange rate at an ATM, which are readily available in major cities. Just keep in mind ATMs sometimes run dry over the weekends.
There are also a few things to keep in mind when it comes to tipping. The first of which is to always tip when in doubt, it's a fairly common practice across Morocco. Waiters in proper restaurants expect 10% of the bill, but many restaurants will add this percentage to the bill automatically, so check first. Less formal cafés will expect 1 Dh or 2 Dh per person. In taxis, round up to the nearest 5 Dh if they have a working meter or make sure you know the price before you start your trip. At hotels, you should tip your maid at the end of your stay, tip bellboys 5 Dh or 10 Dh, and tip 1 Dh or 2 Dh for other employees such as restroom and parking attendants.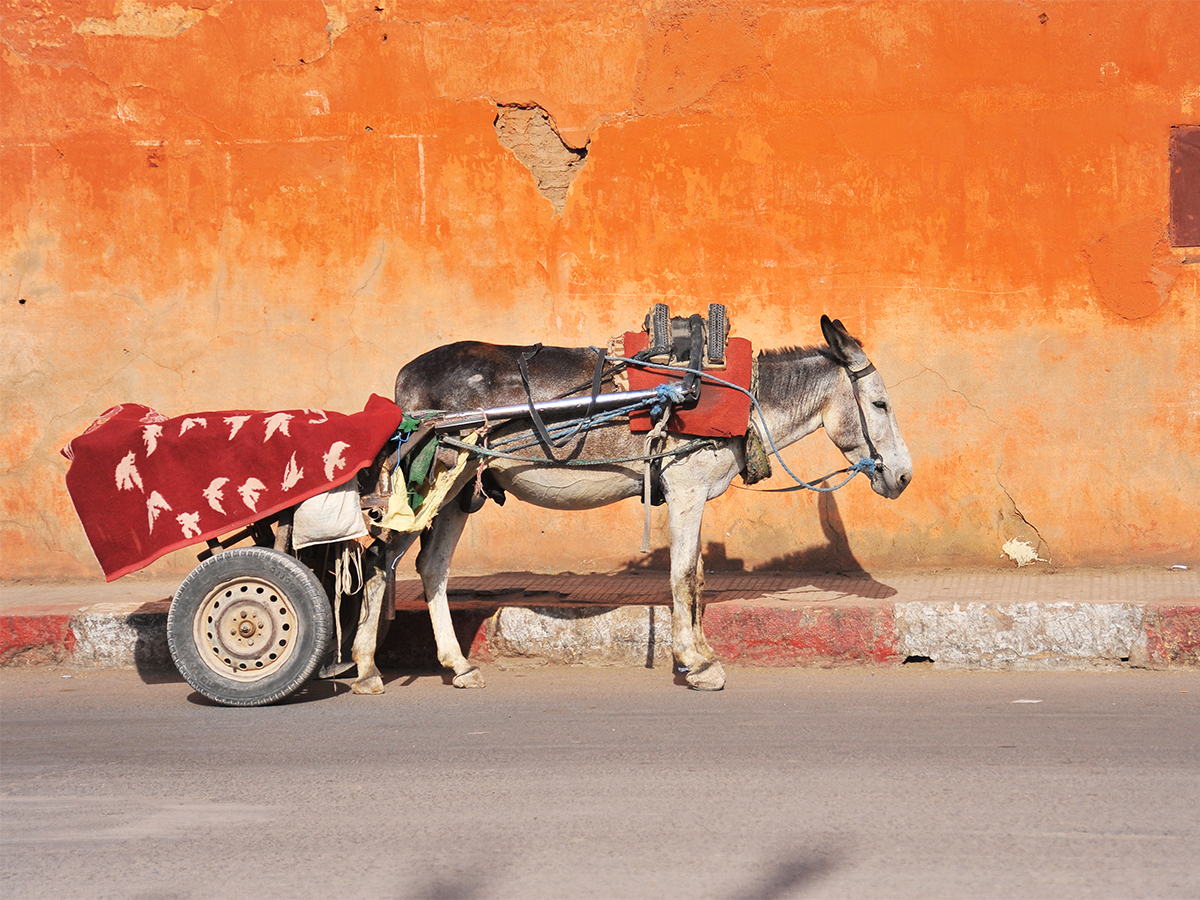 GETTING AROUND MARRAKECH
While our shuttle service is your best route for getting to and from Oasis, you have a few options when it comes to exploring the city.
MUST-SEE MARRAKECH
There's plenty to do and see in Marrakech and we'll be sharing our favourites leading up to Oasis. For a preview of what's to come, check out these places you can't afford to miss while in town.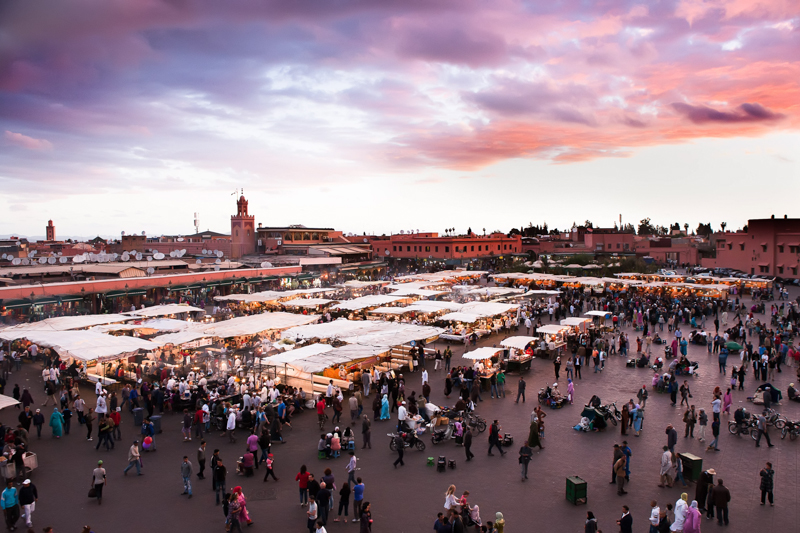 Jemaa el Fna
Comprised of an open-air portion with traditional entertainment and food stalls as well as a covered maze of winding merchants, this square is the physical and cultural centre of Marrakech.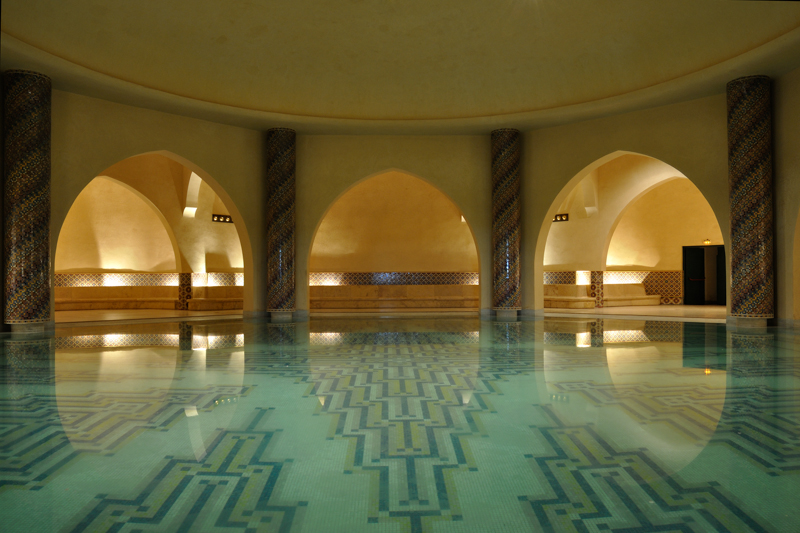 Hammams
Hammams, or traditional spas that offer massages and cooling pools in sauna-like heat, are common in Marrakech, where you can experience new private hammams as well as their older, public counterparts.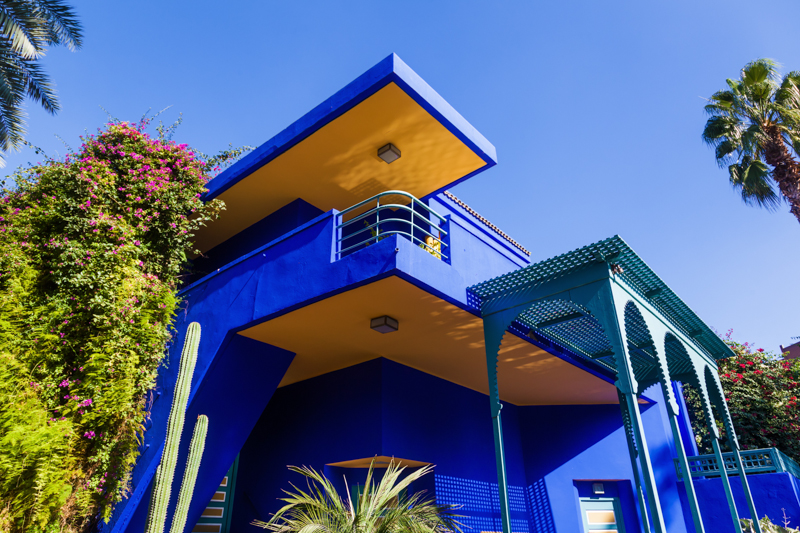 Jardin Marjorelle
The former home of Yves Saint Laurent hosts a gorgeous garden surrounded by cobalt blue walls in addition to the Musée d'Art Islamique, the Berber Museum, a boutique and a café.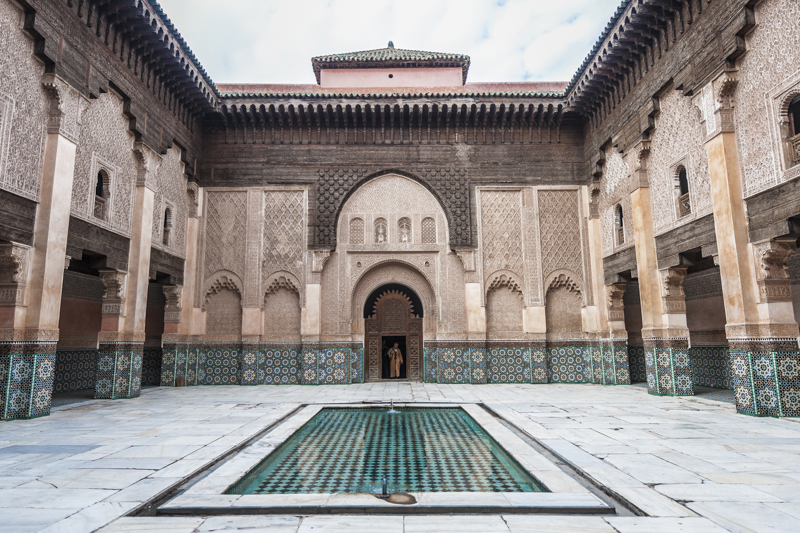 Ben Youssef Madrasa
Once Morocco's largest Quranic school, Ben Youssef Madrasa is now a historical site visited as much for its ornate Moorish architecture as its history dating back to the 14th century.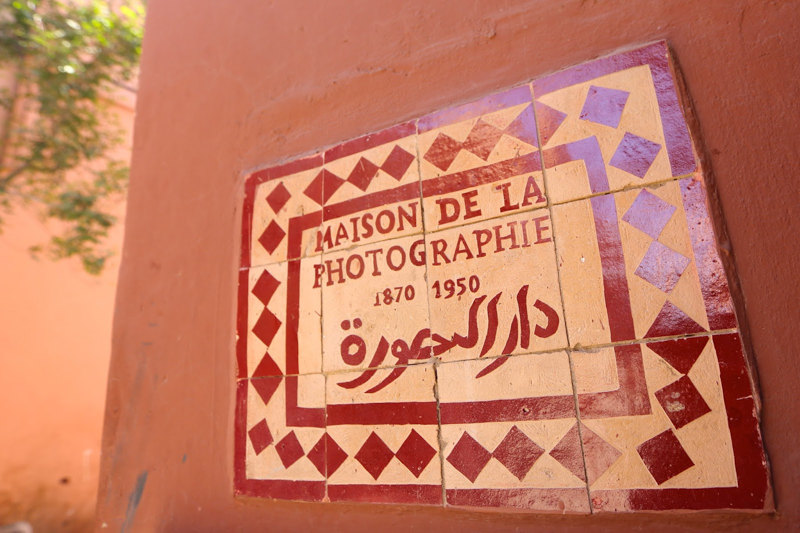 Maison de Photographie
A homey museum that showcases Marrakech photography from 1870-1950 across three floors and features a rooftop café perfect for mint tea, tagines and stunning views of the medina.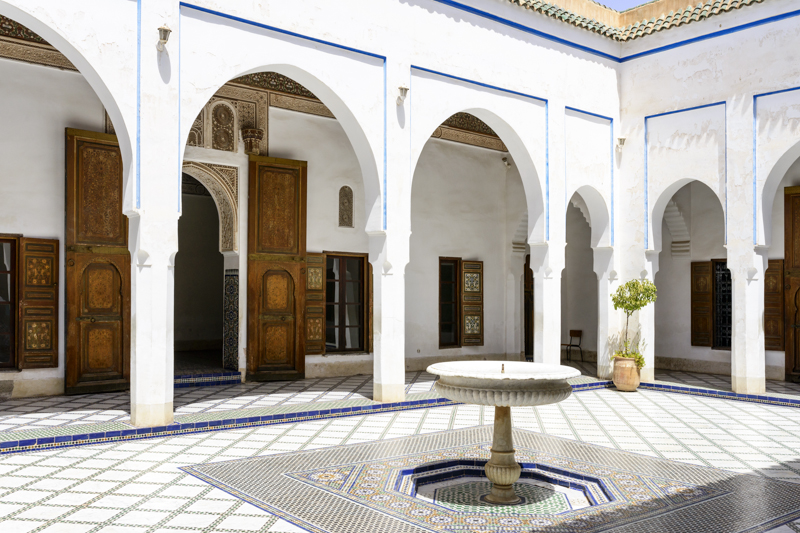 La Bahia Palace
For a glimpse into the former opulence of the Moroccan kingdom, look no further than La Bahia Palace, a large complex built for a former sultan's harem that extends across eight hectares.
MARRAKECH SIDE TRIPS
It's easy to explore Morocco outside of Marrakech, even with limited time. Numerous side trips can be done in a day, like the three stand-outs below. Stay tuned for more of our recommended places to visit outside of Marrakech.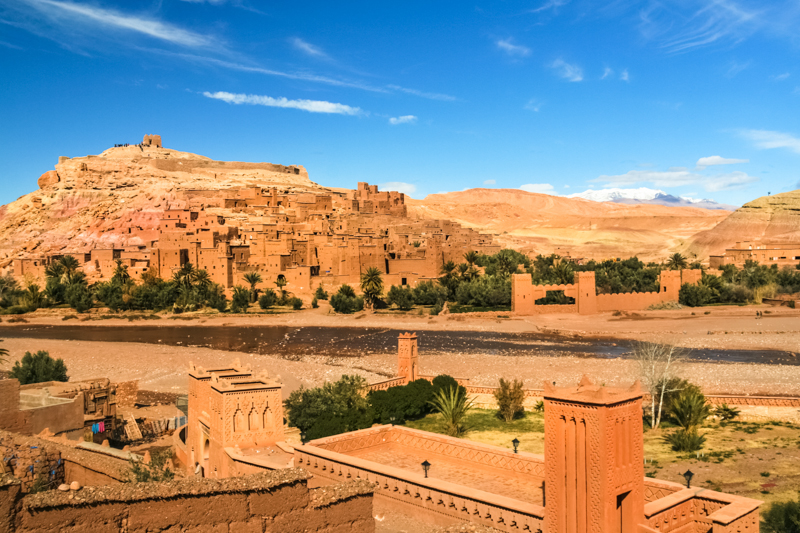 Atlas Mountains
Take a short drive south from Marrakech and you'll find yourself in the Atlas Mountains, where the way of life for the inhabitants in its many Berber villages has barely changed in centuries.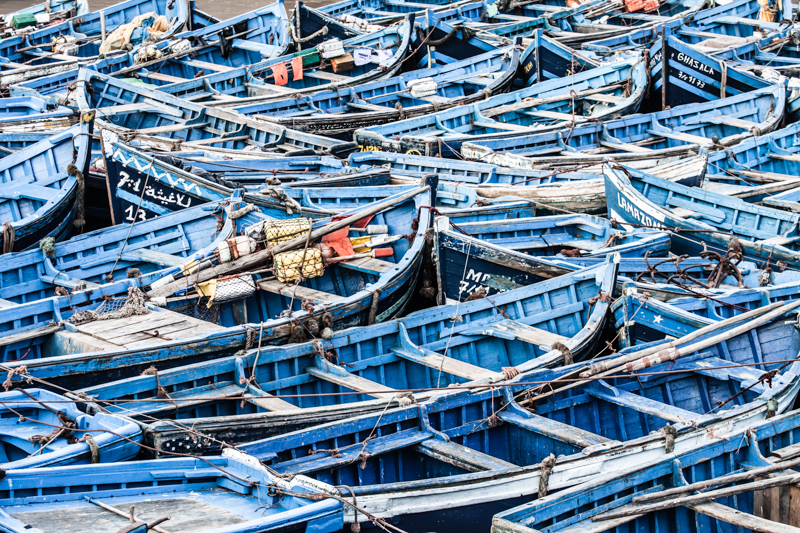 Essaouira
Essaouira is not only a great example of an 18th-century fortified seaport town, but the perfect place to experience Moroccan beach culture less than a three-hour drive away from Marrakech.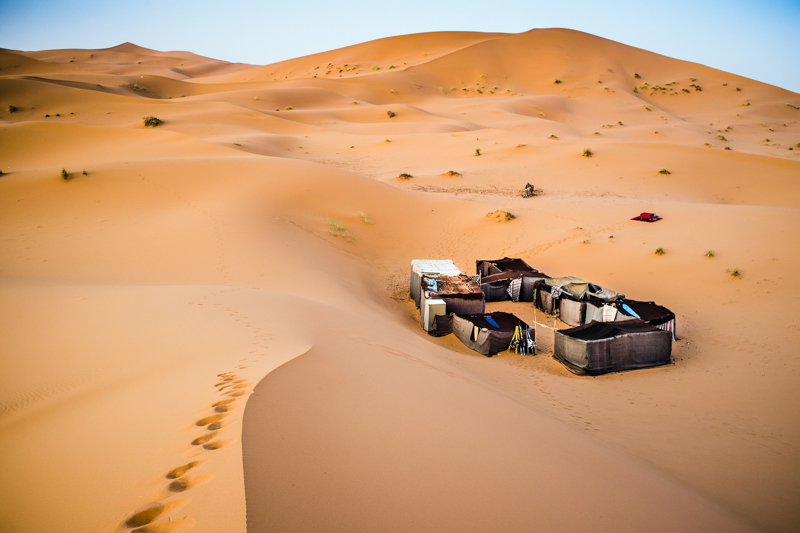 Sahara Desert
Though a further drive than the Atlas Mountains, with many stops along the way, visitors can still experience the wonder of camping among the Sahara's large sand dunes with only one night to spare.